Travsite.com: June 2009
Posts
6/30/2009
Fullerton has terminated a dubious partnership with failing red light camera vendor Nestor Traffic Systems after the contract for operation of the cameras was declared to be illegal by an appeals court last year. It's a long story, but stick with us as we tell this tale of inept vendor selection and blatant disregard for the law in Fullerton...
Read the rest of Fullerton Red Light Cameras Trashed
Labels: fullerton
6/21/2009
It's been a while... here is a pic of me trying to build a raised box for Jessica's herb garden. All appendages are accounted for.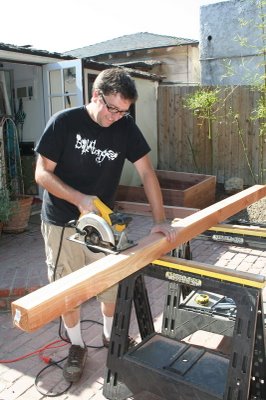 Labels: house