Travsite.com: August 2007
Posts
8/27/2007
We made a trip to the River for Sarah's birthday. Everyone had a blast. There was lots of Sea Doo wipeouts, hot pink shorts and other hijinks.
Here are 3 pages of pics
.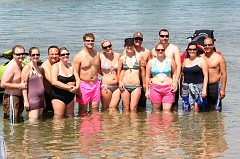 8/11/2007
It's been a while since I've posted anything. We've been busy lately. Here are some pics of another trip to the Fullerton dog park.
Go here for the pics
.
Labels: goldendoodle