4/08/2007
Jessica and I went for a hike up Black Star Canyon yesterday. There have been old rumors of strange things happening in this place, such as ghost sightings (blah) and armed land owners wrongly accusing people of trespassing and threatening them. We saw none of this wierdness, but the heavy cloudcover did make the trip kind of spooky.
Next we did a few minutes of off-roading up Trabuco Creek.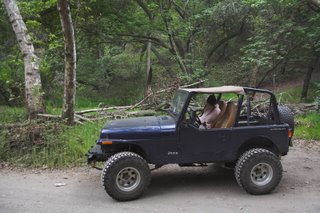 I declare Trabuco Creek to be the lamest off-road trail in Southern California.
Labels: off-road, orange county
---
---
Time to revive the S10!!!