4/09/2006
Yesterday we took a walk on the Weir Canyon Loop in Anaheim Hills. The trail winds through the undeveloped foothills at the base of the Santa Ana Mountains. It's about 4 miles long, so the trail is a pretty good walk. It would have been a great ride on mountain bikes too.
From the top of the trail, you can look out and see most of North Orange County.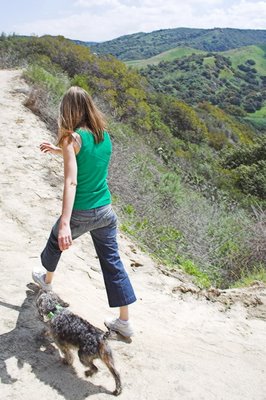 The landscape was very green due to the recent rains.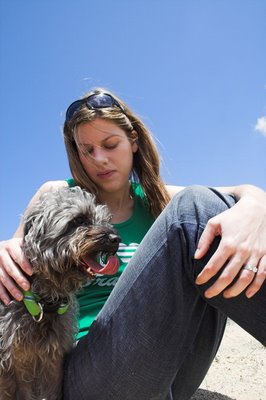 Jessica and Moby taking a nice long break.
Here is a
map to the trailhead
.
Labels: orange county